iCloud Sync and Notes come to Nihongo Lessons in Version 1.1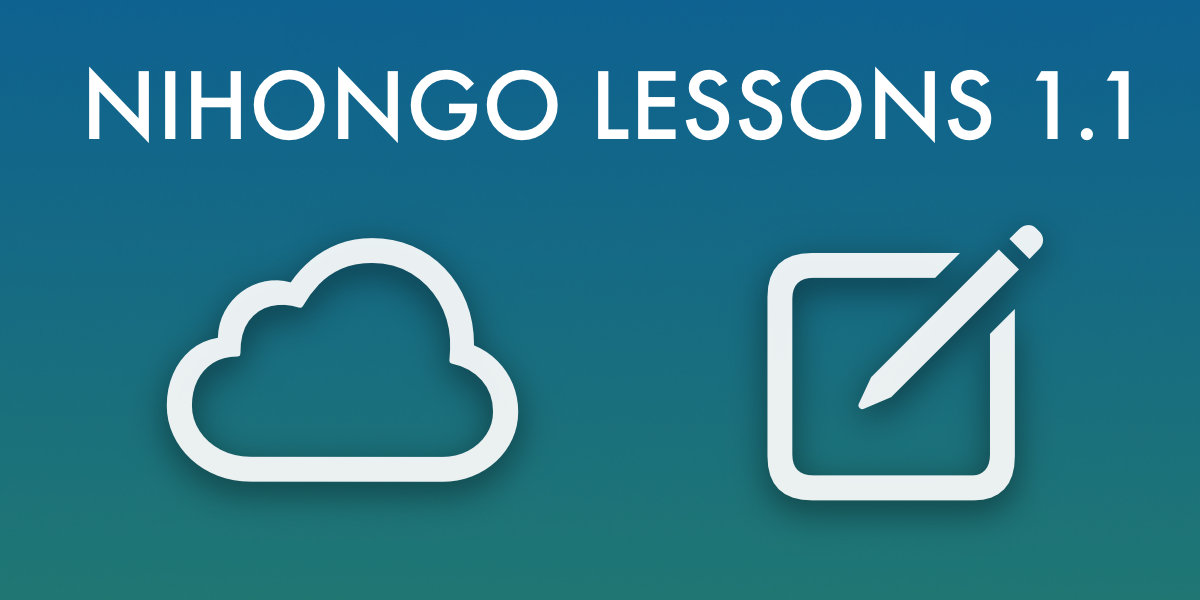 I just published the first major update to Nihongo Lessons, with two of my most requested features - cloud syncing between devices, and the ability to add your own notes to flashcards. Download here.
Major Features
Cloud Syncing - Your progress, notes, and preferences will now be synced automatically to all your devices via iCloud.
Notes - You can now add notes to the back of any flashcard. If you previously imported data from Jalup, any notes you had should appear automatically.
Other Improvements
You can now view all words when you tap on them as word links, even if you haven't purchased the deck that they are contained in.
Added an option to have 5 flashcards per day instead of 10.
済 stamp now appears on entire courses once you've finished all 1000 cards.
Added an option in Settings to reset entire flashcard progress.
Added options for when audio should be played automatically.
Added links to Settings to places to follow Nihongo Lessons on social media.
Updated しようがない to しょうがない throughout the contents of the app, since it is the more common way to write the word.
Bug Fixes
Text will now shrink on the back of flashcards if the full contents does not fit at full size.
Fix an issue where the status bar would stay visible during flashcard study when running on iPhones with a home button.
"Initializing App Data" will no longer briefly appear after the opening tutorial on first launch of the app.
Fixed an issue where furigana would appear twice on top of words where only part of the word was bolded (11 cards).
Fix four cards with incorrect highlighting or furigana in beginner deck.